Black Beauty Limousines
Melbourne Limousine Hire
Melbourne Weddings | Corporate Hire |School Formal |Melbourne Spring Racing Carnival Events
At Black Beauty Limousines, Melbourne, we take pride in our fleet of limousines and sedans. Most importantly Black Beauty Limousines offer high quality, reliable and on-time limousine services at competitive prices. Travel in style and rest assured that the service will be nothing short of exceptional and the best value for money.
At Black Beauty Limousines Our customers come first! Talk to the experts today about your Melbourne chauffeur needs.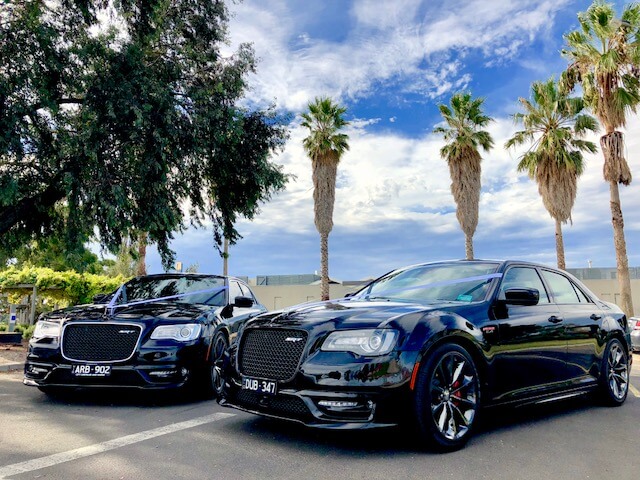 Why choose Black Beauty Limousines?
TAKE A LOOK AT THE STELLAR SERVICE WE PROVIDE
Our Fleet
Black Beauty Limousines Melbourne brings you 2 stunning black Chrysler limousines.  Feel like a celebrity and turn heads in style and luxury.
Quality Service
Chauffeured limousine service isn't just for the rich and famous. At Black Beauty Limousines Melbourne you can relax and enjoy the ride at competitive prices sure to surprise you.
Affordable Prices
At Black Beauty Limousines Melbourne, we understand that chauffeured service is not an everyday expense – that;s why we offer the best quality service at rates which suit your budget.
Talk to one of our friendly and experienced staff about your special occasion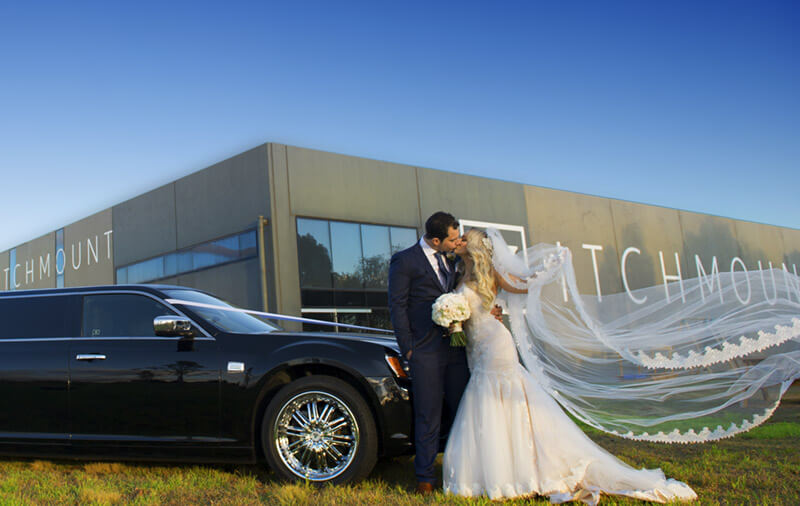 Weddings
Black Beauty Limousines & Car Hire knows how important your wedding day is. You can book your bridal cars with confidence, knowing that every detail relating to your wedding transportation will be attended to. Arrive in style on your wedding day, with one of our luxurious vehicles. Whether it be our  2014 black Chrysler 300C stretch 11 seater or the only brand new 2017 Chrysler 300C SRT sedan, and we are the only company offering two identical 2014 black Chrysler 300C stretch 11 seaters ,you are bound to turn heads wherever you go.
Our wedding packages include; immaculate vehicles, red carpet on arrival, white ribbon on front of car, professionally attired chauffeur, and a bar equipped with ice box, glasses, bottle of chilled champagne and cold drinks. Contact us to discuss your special occasion and receive an obligation free quote.
If you are planning to visit Melbourne, see the city in style with one of our luxury Melbourne Limousines or for the wine lovers, enjoy a day trip to the Yarra Valley, Mornington Peninsula or other beautiful wine regions in Victoria . Our limousines are the finest driven limos in Melbourne with very affordable prices. Whether it be a luxury sedans or one of our Chrysler limousines, our service will be unmatched by anyone in the industry. You will find our drivers to be some of the finest, most articulate, service driven professionals in the industry.
The best wineries in Yarra Valley
Get your school formal started right in our 2014 Chrysler Limousines. Black Beauty Limousines will get you there in style. We will make you and your friends stand out from the crowd.
Black Beauty Limousines adds a touch of class to any special occasion.
With all the risk of drinking and driving your decision to use Black Beauty Limousines is a responsible and indispensable one, so let us do the driving while you do the partying in our black Chrysler limousinearound Melbourne city or to one of your favourite places.  
Surprise your kids, friends, or family with the ride of their life. You will never forget the Black Beauty Limos experience
.
Black Beauty Limousines were fantastic! The service they provided was outstanding!
Kharlie A
Great service! We were happily surprised at the end of the night when we were collected by a stretch limo instead of the sedan we had booked!! Thanks again Black Beauty Limousines.
Anna V
Thank you Marvin, it was great having you and your limo for our wedding day, you were a pleasure to deal with and we would highly recommend your services.
Karen M
Excellent service! The cars arrived well before planned time. Cars were very clean. Rob(driver), was absolutely fantastic, doing far more than driving – helping the bride in/out of the car, carrying things, and reminding us to take our bag at the end of the night. Rob was fantastic and made the car ride really enjoyable!
Caroline T
A massive thank you to Marvin and the team at Black Beauty Limo's. Your Limo was in immaculate condition, turned up early to both destinations to ensure we weren't rushed. Wine was provided for the trip to the wedding venue. Amazing service from the driver. Definitely recommend.
Ashleigh T
The Limo was amazing and fun for our big day – a perfect way to travel for us and our bridal party.
Artemis S
The Limo was amazing and fun for our big day – a perfect way to travel for us and our bridal party.
Jane L
Driver was amazing so helpful through out the day true gentleman. Would highly reccomomend
Maria C
Marvin was amazing So accomodating with our needs and 100% service to what he promise to provide.
Tania T
Thank you for transporting us! We had great communication with Marvin and his team in the lead up to our day. Sam our driver, was easy going and knew where to go on the day. The limousine and sedan was beautiful, had everything you can imagine and was so comfortable!
Sally H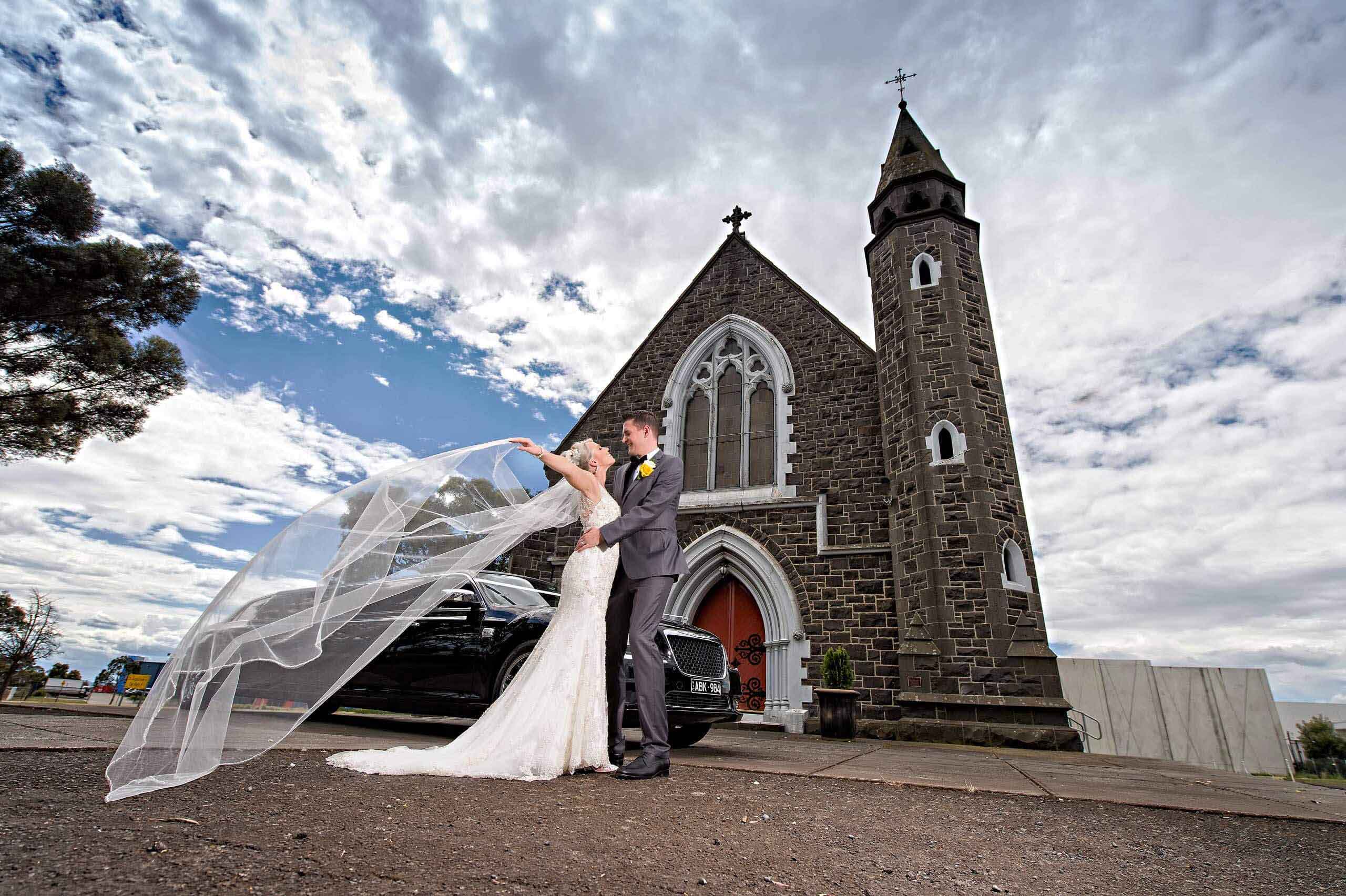 Photos Accredited to Mark Dayman
Accredited Professional Wedding Photographer
ABIA Wedding Photographer of the Year
Mark Dayman Photography